ChildCareGroup – Dallas
We provide our nationally recognized model of care—Relationship-Centered Child Care® or RC3®—at our seven Head Start and/or Early Head Start centers for little or no cost to low-income families. Among our other services, we administer a subsidized voucher program—Child Care Assistance; offer teacher and parent training; manage a Food and Nutrition Program; and, provide child care Resource and Referral services to parents and employers.
Please visit pour Child Care Assistance Customer Portal @
http://cca.childcaregroup.org/ccg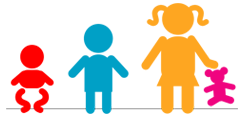 Through federal, state and local funding from the Texas Workforce Commission to Workforce Solutions Greater Dallas, ChildCareGroup is able to provide temporary financial aid for eligible families and provide professional development opportunities for early care and education providers.
http://cca.childcaregroup.org/ccg
ChildCareGroup Admin Offices :
1420 West Mockingbird Lane
Suite 300
Dallas, Texas 75247
Click here for Directions