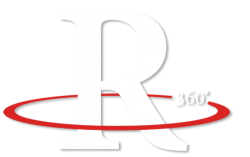 KNOXVILLE CAMPUS
MEET YOUR STUDENT SUCCESS COORDINATOR, JOSHUA BOWERS
Joshua Bowers grew up in the small town of Luttrell, TN north of Knoxville. Joshua earned his Associate of Arts (A.A.) in Psychology from Pellissippi State Community College, and he earned his Bachelor of Arts (B.A) in Psychology from the University of Tennessee, Knoxville.
Before working at Remington College, Joshua worked in the social services field. He began his career working for the Tennessee Department of Children's Services in Foster Care helping to reunify families. Afterwards, he worked as a Substance Abuse Counselor offering services to adults overcoming opioid addiction. However, he quickly realized he wanted to continue his career in an academic setting. Joshua has a passion for higher education, outreach, and assisting others with their future education/career goals and aspirations.
In his spare time, Joshua enjoys reading, spending time with his family, and volunteering as a Tennessee Promise Mentor.
SUPPORT RESOURCES IN YOUR AREA...
The following resources have been gathered to provide support in a variety of areas specific to your location. Please use the links below to connect with any number of organizations that can help you stay on track or get the assistance you need. If you feel like we are missing a specific category, feel free to reach out to your Student Success Coordinator to ensure that we are providing the best resources possible to help you achieve your goals.
Use the dropdown menu below to search for specific support categories.