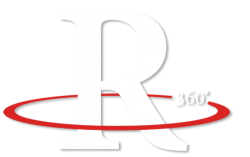 HONOLULU, HI
MEET YOUR STUDENT SUCCESS COORDINATOR, VANDALY JEFFERS
Vandaly is a Student Success Coordinator for Remington College. She is originally from North Carolina but has lived in Knoxville, TN for 16 years. She has worked in the social work field for the past 15 years. However, she has always had a passion for and a desire to work in higher education. She has a Masters in Social Work from the University of Tennessee. She enjoys seeking out community resources that will assist and improve the quality of life of Remington students. When not working she enjoys spending time with her son, traveling, and relaxing with friends.
SUPPORT RESOURCES IN YOUR AREA...
The following resources have been gathered to provide support in a variety of areas specific to your location. Please use the links below to connect with any number of organizations that can help you stay on track or get the assistance you need. If you feel like we are missing a specific category, feel free to reach out to your Student Success Coordinator to ensure that we are providing the best resources possible to help you achieve your goals.
Use the dropdown menu below to search for specific support categories.